Altstadthotel Weisse Taube
Traditional hospitality in a unique setting: Relax at the Altstadthotel Weisse Taube
The Altstadthotel Weisse Taube impresses with its unique location, just 50 metres from the popular Mozartplatz Square. Whether sightseeing, a leisurely shopping trip around Salzburg's wonderful city centre or a museum visit: this privately managed 4-star hotel is the perfect starting point for guests wanting to enjoy individual sightseeing tours. The welcoming staff make newcomers feel at home from the minute they arrive and are always available to assist with ticket bookings, reservations and of course – personal tour suggestions.
A hotelier from childhood: Christine Gmachl
Christine Gmachl and her team love pampering their guests! As a child she learnt the art of being a host from her parents, helping them run the hotel and later completing her training here. In 2014 Christine Gmachl finally fulfilled her dream of running her own hotel. Since then she has managed the Altstadthotel Weisse Taube with plenty of passion and many years of hotel industry experience, which doesn't go unnoticed by guests who always enjoy returning back to this Salzburg hotel.
Stylish, elegant and comfortable: Staying at the Altstadthotel Weisse Taube
Traditional walls with a fresh look: The hotel's newly renovated rooms offer true pampering with excellent 4-star comfort in a stylish, elegant setting. All 31 rooms comprise WiFi internet, a telephone, satellite TV, hair dryer, kettle and many other amenities. With a breakfast buffet served from 6:30 am til 10:30 am, both early and late risers can be sure to get their fill. Local delicacies such as Austrian sausage and cheese specialities, egg dishes, tasty jams, baked goods and fresh fruit and vegetables provide the perfect start to the day.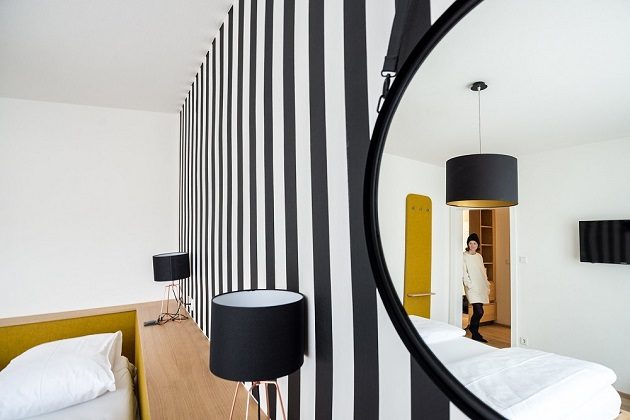 ---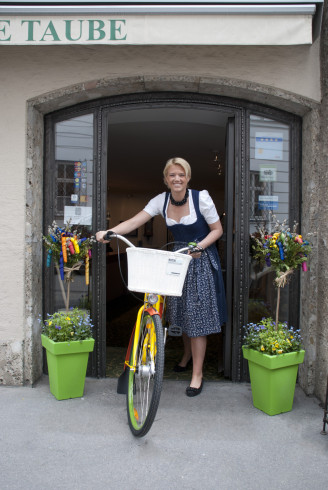 Christine Gmachl
Why has Christine Gmachl become an hotelier? The non-native Salzburg resident's clear answer: "As if to the manner born!" …
---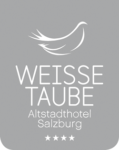 Altstadthotel Weisse Taube
Kaigasse 9, 5020 Salzburg
+43 662 84 24 04
hotel@weissetaube.at
www.weissetaube.at

Direct booking Request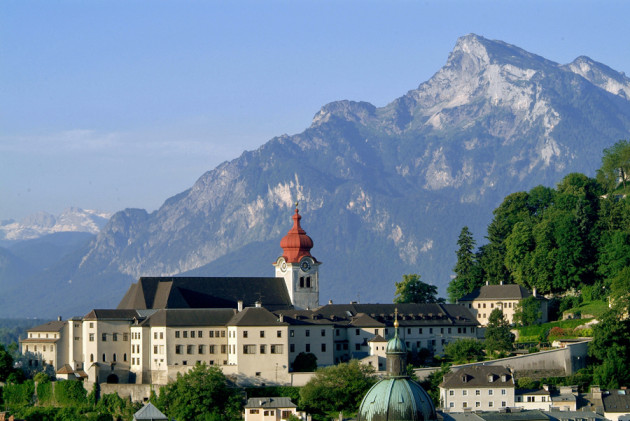 Insider tips for Salzburg
Promenade with a panoramic view: My perfect morning in Salzburg …
---
Altstadthotel Weisse Taube
The TrustScore is the standard for reputation, summarizing verified reviews and comments from various sources.