In the heart of Zurich
At our stylish 4-star Superior-Hotel Glärnischhof, Zurich literally lies at your feet: within just two minutes, you are in the middle of the action! No matter if it is about a shopping spree, sightseeing, or cultural delights – plenty of highlights are just a short walk away. You can also take an atmospheric stroll to the central station or reach it directly by tram. And when feeling tired of the urban jungle, you can escape it with the Uetliberg railway line leading on Zurich's local mountain.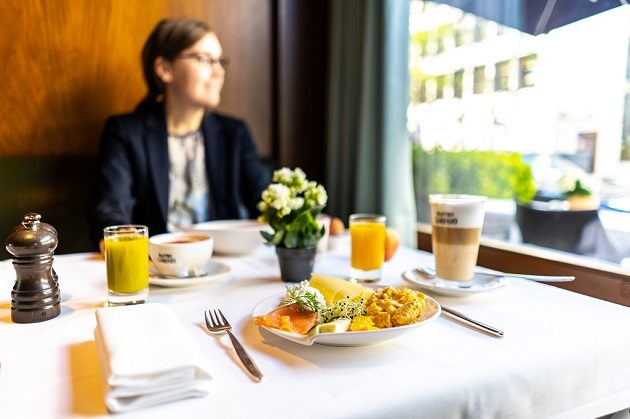 Delicious, sustainable, exemplary
Thanks to its cozy ambiance, Hotel Glärnischhof exhales a timeless elegance – from the standard room to the junior suite: all room categories spoil our guests with thorough furnishings and numerous conveniences. Air-con, coffee maker, sleeping system with adjustable hardness, and so on ensure individual wellbeing. Our in-house gastronomy spoils our guests with refined fish specialties, fair priced gourmet menus, house-made delicacies to go, and a first-class bar offering a wide selection of Swiss gins. In terms of sustainability, the Glärnischhof is exemplary, too: thanks to a special pump system, almost the entire hotel is heated, in an energy-saving way, with water from the lake of Zurich.
Individual luxury? Included!
The particularity of this hotel: at Glärnischhof, there are no hidden costs. Christian Schübert and his team make it a high priority to offer their guests an unburdened stay. This means that you don't have to worry about "extras" – WLAN, minibar, access to the fitness club, and breakfast buffet are included in the room rate. And the on-site concierge service ensures that simply nothing is left to be desired, from the visit of a theater to taxi booking services.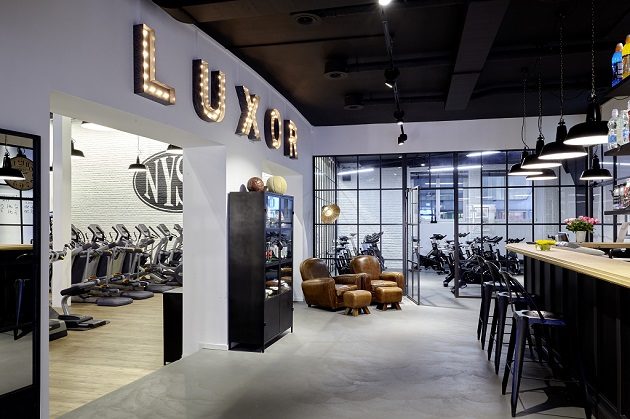 ---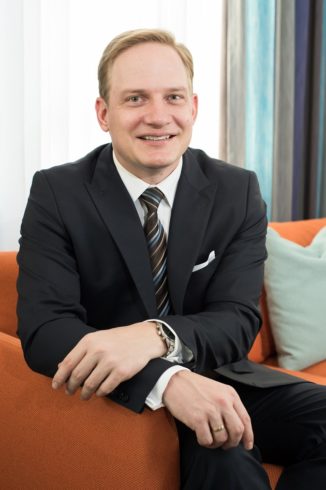 Christian Schuebert
Christian Schübert was active in many renowned establishments and worked his way up again and again: from a chef de cuisine to a hotel professional, business economist, and finally hotel manager…
---
Hotel Glärnischhof Zürich
Claridenstraße 30, 8002 Zurich
+41 44 286 22 22
info@hotelglaernischhof.ch
www.hotelglaernischhof.ch

Direct booking Request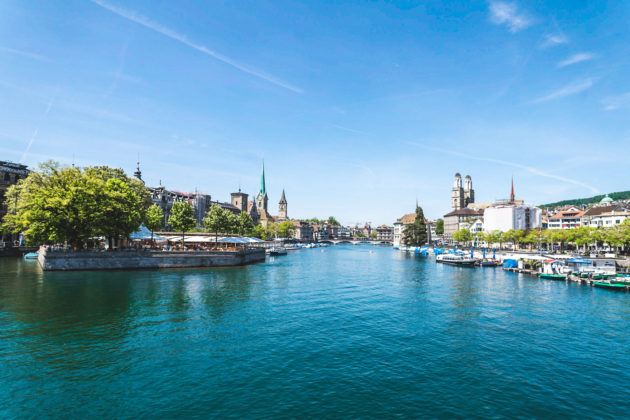 Insider tips for Zurich
Guests can obviously enjoy their included breakfast in our hotel! Just two minutes away from the hotel, they can access Bahnhofstrasse, Zurich's shopping mall. From there, they can take a quiet stroll towards the railway station. On the way, you should buy a souvenir for your beloved ones…
---
Hotel Glärnischhof Zürich