Discover Salzburg INSIDE – at Der Salzburger Hof hotel
Der Salzburger Hof welcomes guests to a typical Salzburg hotel in the magical Mozart city. Here you can discover Salzburg INSIDE: The tastefully decorated rooms reflect the city's rich tradition and culture inspired by Mozart, the history of Salzburg and the famous musical "The Sound of Music". State-of-the-art furnishings with many added extras such as air conditioning, a Nespresso coffee machine, full HD flat-screen TV with more than 100 channels, BluRay player with free film hire, iPod docking stations, a safe, mini-bar and WiFi guarantee a comfortable stay.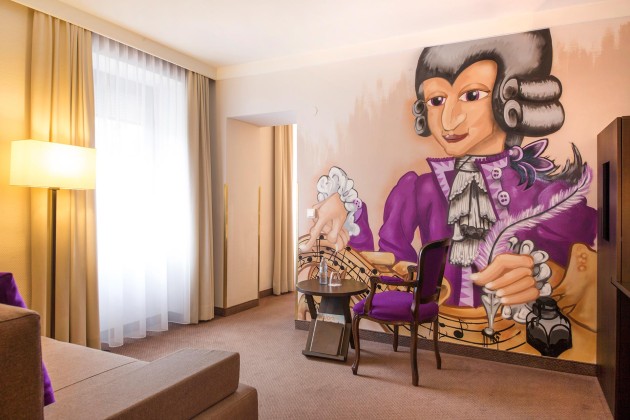 Innovation guaranteed: Marius Donhauser with his many ideas
Marius Donhauser is bursting with ideas: Since taking over the family business he has continued the tradition of hospitality in this popular city hotel whilst working to improve it further together with a young, dynamic team. The hotel provides plenty of enjoyment and together with his team he is always developing new ideas and surprising guests with innovative products and little extras. It is no wonder that newcomers soon return as regular guests to enjoy the unique flair of this 4-star hotel!
Excellent breakfast buffet: Highlights at Der Salzburger Hof hotel
This 4-star themed hotel is situated in Salzburg's new town close to the newly renovated central train station and just a short walk from Mirabell Palace with its magnificent baroque garden and the popular Old Town. Indulge in an extensive breakfast buffet consisting of tasty local delicacies. A spice area guarantees you will find the right spice to flavour your meal. Fresh herbs are offered during summer months and guests with a sweet tooth will enjoy the honey corner during the winter months.
---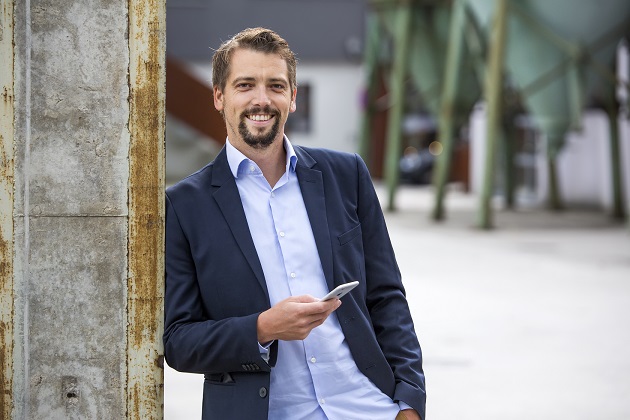 Marius Donhauser
Marius Donhauser's own vocational choice was soon clear – he wanted to become independent. That's why he opted, as a student, for International Economics and focused on company management…
---

Der Salzburger Hof
Kaiserschützenstraße 1, 5020 Salzburg
+43 662 46970
info@dersalzburgerhof.at
www.dersalzburgerhof.at

Direct booking Request

Insider tips for Salzburg
First-class delights: how to start a day in the city of Mozart …
---