Hotel & Restaurant Zur Post
The Hotel & Restaurant Zur Post – perfect location between the Rheinstieg trail and the city
You won't need to make any compromises at the Hotel & Restaurant Zur Post: This charming private hotel is the perfect starting point for all activities in and around Bonn. Thanks to its central location at the edge of the city centre, historical attractions, cultural highlights and the natural beauty of the Rhineland region are all within easy reach. An example is the famous Rheinstieg trail which starts from the hotel, ideal for anyone looking to combine a city break, relaxation and sport!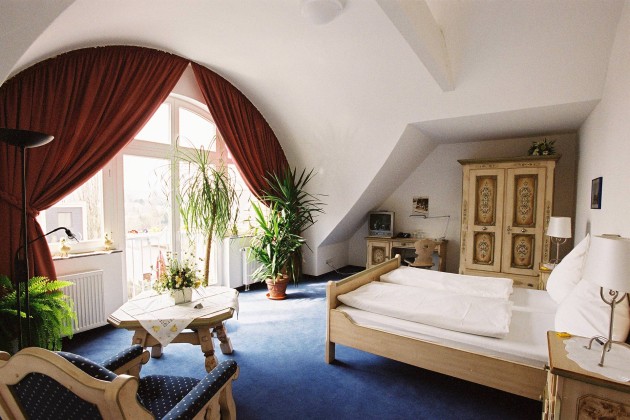 John Füllenbach and his wife Maren – friendly hosts in the fourth generation
In addition to its excellent location between the city and nature, the Hotel & Restaurant Zur Post is characterised by its particularly friendly service: John Füllenbach and his wife Maren greet each guest like an old friend and personally ensure that every stay is an unforgettable one. When a successor was required for the family business the hotelier didn't hesitate for long, and is now the fourth generation in a line of hosts.
Special highlights: Sustainability and culinary delights
The Hotel & Restaurant Zur Post is ideal for environmentally-friendly travellers: John Füllenbach places great value on a sustainable hotel concept with an ecologically optimised, resource-saving design. Yet another highlight: The hotel restaurant features a varied menu from healthy salads to traditional Rhenish dishes, offering something for everyone.
---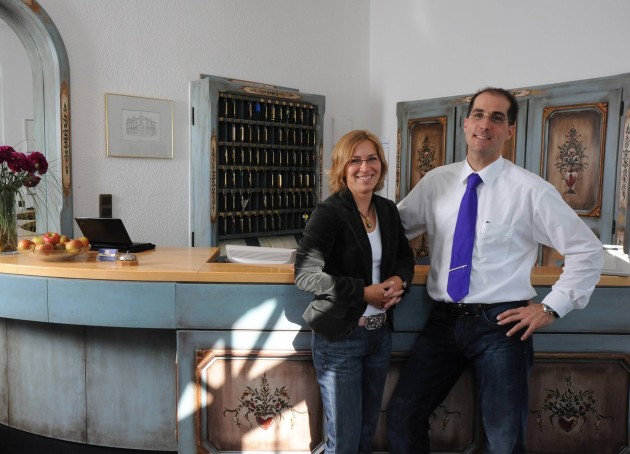 Maren und John Füllenbach
John is a very passionate and committed host. Belonging to the fourth owner generation, he controls the fate of Hotel-Restaurant Zur Post together with his wife Maren…
---
Insider tips for Bonn
We start an extended walk along wonderful Rhine Trail just a stone's throw from the hotel. Don't fail to climb Drachenfels hill – it compensates your efforts with a splendid panoramic view…
---
Hotel Restaurant Zur Post
The TrustScore is the standard for reputation, summarizing verified reviews and comments from various sources.