Messmer Hotel am Kornmarkt
Four-star comfort in an excellent location:
Messmer Hotel am Kornmarkt in the heart of Bregenz
Enjoy the comfort of a tradition-rich four-star establishment right in the heart of Bregenz: the Messmer Hotel am Kornmarkt is the ideal place for those wanting to discover the highlights of the city and the splendid Vorarlberg region without having to deny themselves anything. Beyond the excellent situation near the lake and the Bregenz Festival, the hotel's rooms and its particularly atmospheric apartments leave nothing to be desired: a generous layout and full equipment including free W-LAN are quite obvious. Hospitality is a huge priority there since the current comfort hotel boasts 400 years of tradition as the oldest guest-house of the city.
Feasting and enjoying at Messmer Hotel am Kornmarkt
Hotel Messmer am Kornmarkt is a true El Dorado for epicures: host Jürgen Haim himself is a trained cook and his long-time experience in gastronomy lets also hotel guests have great benefits. The copious vitality breakfast in the morning, the delicious lunch including soups and fresh salads for an unparalleled price, and the stylish dinner in the "Weinstube" restaurant meet actually every culinary wish. The cuisine offers a fine selection of both regional and international specialties that are, in good weather, also served in one of the beautiful on-site gardens. Afterwards, head for a sundowner in the hotel bar!
Mere well-being: special highlights at Messmer Hotel am Kornmarkt
No matter whether for couples, families with kids, friends, or business guests: the privately managed 4-star hotel has the suitable accommodation for all needs. Our on-site city-bikes are available (for a fee) for an individual city tour; for conferences and meetings, there are fully equipped seminar rooms; and after an eventful vacation day, our sauna and spa ensure mere relaxation.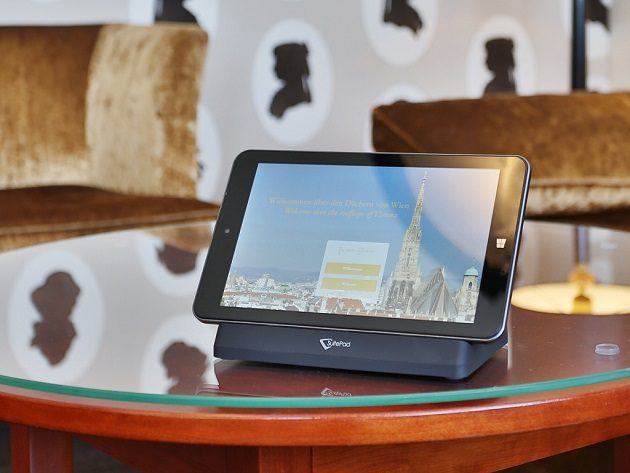 ---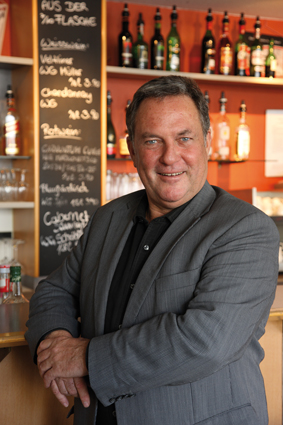 Jürgen Haim
Jürgen Haim doesn't want to do things bi halves. This becomes evident through his very personal motto he revealed us…
---

Messmer Hotel am Kornmarkt
Kornmarktstraße 16, 6900 Bregenz
+43 (0)5574/42 35 60
office@hotel-messmer.at
www.hotel-messmer.at

Direct booking Request

Insider tips for Bregenz
After such refreshment, start toward the upper town: the St. Martin's Tower is the landmark par excellence of Bregenz and an absolute must. And while strolling through the ancient streets of the urban core, you'll completely forget time.
---
Messmer Hotel am Kornmarkt
The TrustScore is the standard for reputation, summarizing verified reviews and comments from various sources.